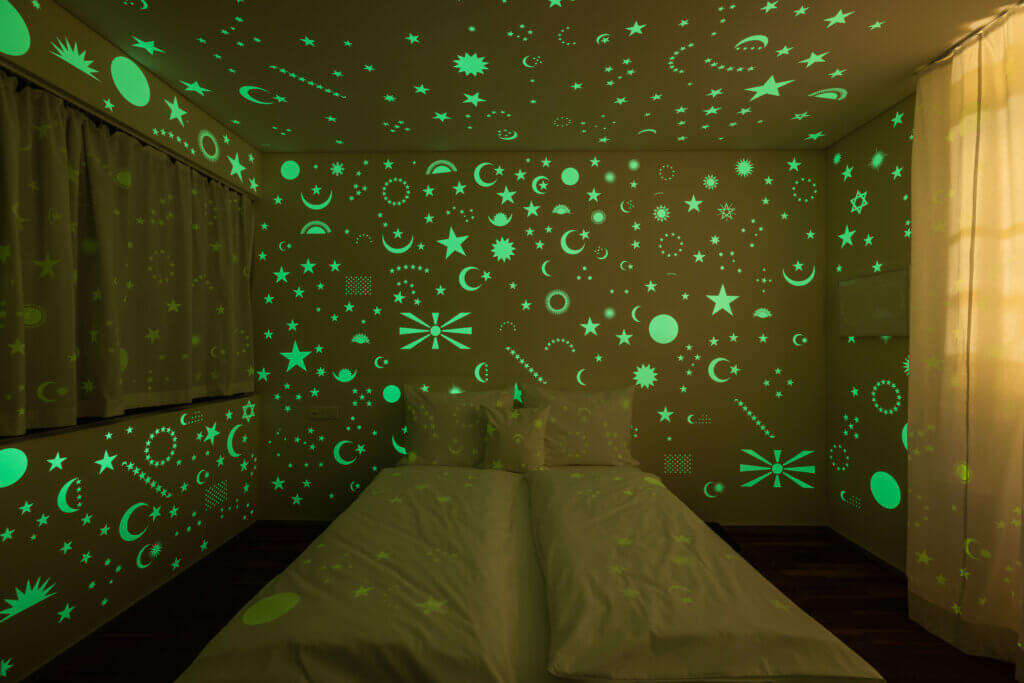 Curious people can soon experience a new art project in Zurich. It's about a pop-up hotel again, where artists design the rooms.
The art project and pop-up hotel 'Noël' is going into its second round. This time, ten artists are again transforming one room each in a Zurich hotel into inspiring art objects.
The new rooms are now bookable for the period November 25 to December 26, 2022, Zurich Tourism announced this week, trying to drum up publicity.
Hyatt and Marriott
The theme for which ten artists are redesigning the ten Zurich hotel rooms is 'The Christmas Paradox'. It is intended to transport overnight guests into individual worlds that contrast with the traditional Christmas image.
However, in 2021, the art project already transformed Zurich's hotel world in the Christmas-themed Limmat City.
This time, the Hyatt Place Zurich Airport, the B2 Boutique Hotel + Spa, the Neues Schloss Privat Hotel Zurich, a luxury hotel belonging to the Marriott Group, and the Guesthouse Kalkbreite, for example, are each making rooms available for the campaign.
Famous personalities
Among the participating artists are well-known names, such as painter and installation artist Ingo Giezendanner, Swiss multimedia artist Olaf Breuning from New York and knitwear artist Madame Tricot.
For example, a touchable paper object with little windows, like an Advent calendar, will be the attraction in Ingo Giezendanner's room at the Pop Up Hotel Krone Zurich.
Many little stars
Luca Suess creates a supposed world of tranquility in the B2 Boutique Hotel + Spa in the area of tension between the natural and the artificial.
In addition, guests in the room of the artist duo huber.huber at the Ameron Zurich Bellerive au Lac lie under a starry sky made of over 100 real iron meteorites.
On top of that, Veli & Amos make the ceiling at the luxury Neues Schloss Privat Hotel Zurich glow.
Knitting and drawing
Furthermore, Madame Tricot at Guesthouse Kalkbreite gets to the bottom of the Celtic roots of the word Noël. In addition, Lynne Kouassi takes on the paradox of the 'immaculate conception' at the Alma Hotel.
Based on Joseph and Mary's search for refuge, Gina Fischli's room at Hotel Wellenberg serves as a refuge for nomads and refugees.
On top of that, there are absurd drawings by Olaf Breuning at the Hotel Rössli.
Special website
Shamiran Istifan's interpretation of the 1996 film 'Romeo and Juliet' can be admired at Hotel City Zürich. And handwritten word picture phrases by Tobias Gutmann are the interpretive creativity at Hyatt Place Zurich Airport.
Prospective guests must book rooms through noelzurich.com rather than individual hotels. According to a muula.ch search, overnight rates range from a budget guesthouse for 145 Swiss francs without breakfast to 600 Swiss francs in the luxury category of the Marriott chain's Autograph Collection hotel, including breakfast.
But cancellations are possible free of charge up to two days before arrival.
29.10.2022/kut./ena.
Zurich repeats unusual art event