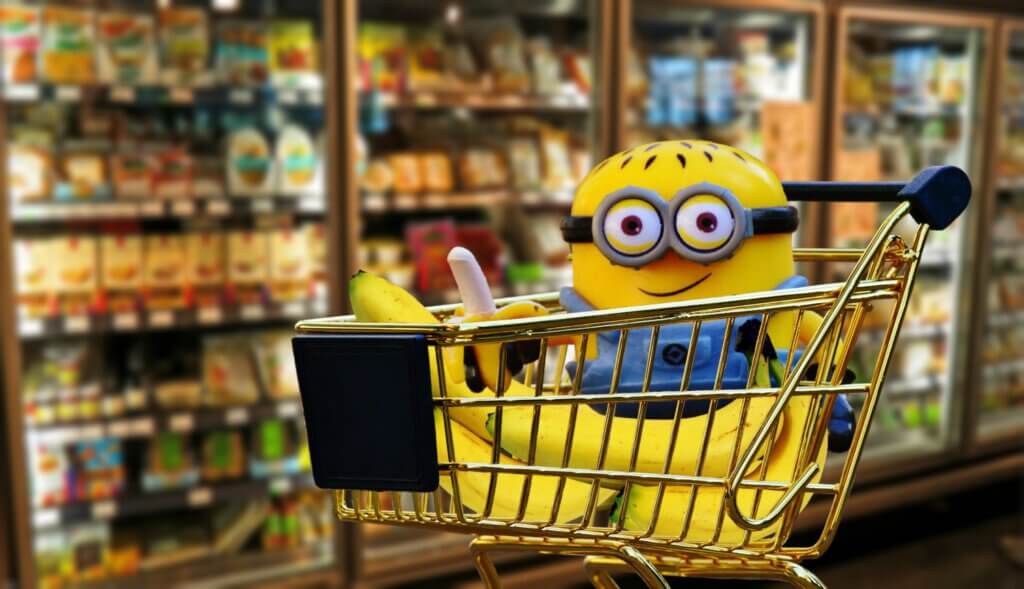 Inflation is also leading to price increases in Switzerland. However, Swiss retailers are losing out because they are not charging enough.
The price increases are causing resentment in many places. However, what the latest data from the Federal Statistical Office (FSO) released today, (Friday), clearly shows is that Swiss retailers are not raising prices to the full extent of inflation.
For example, real revenues in the Swiss retail sector, i.e. adjusted for inflation and sales days and holiday effects, fell by 1.6 percent in November 2022 compared with November 2021.
Inflation at 3 percent
The retail trade with food, beverages and tobacco even recorded a decrease in sales of 3.7 percent in real terms, while the non-food sector realized a minus of 0.3 percent.
Currently, inflation is around three percent in Switzerland, as also reported by muula.ch.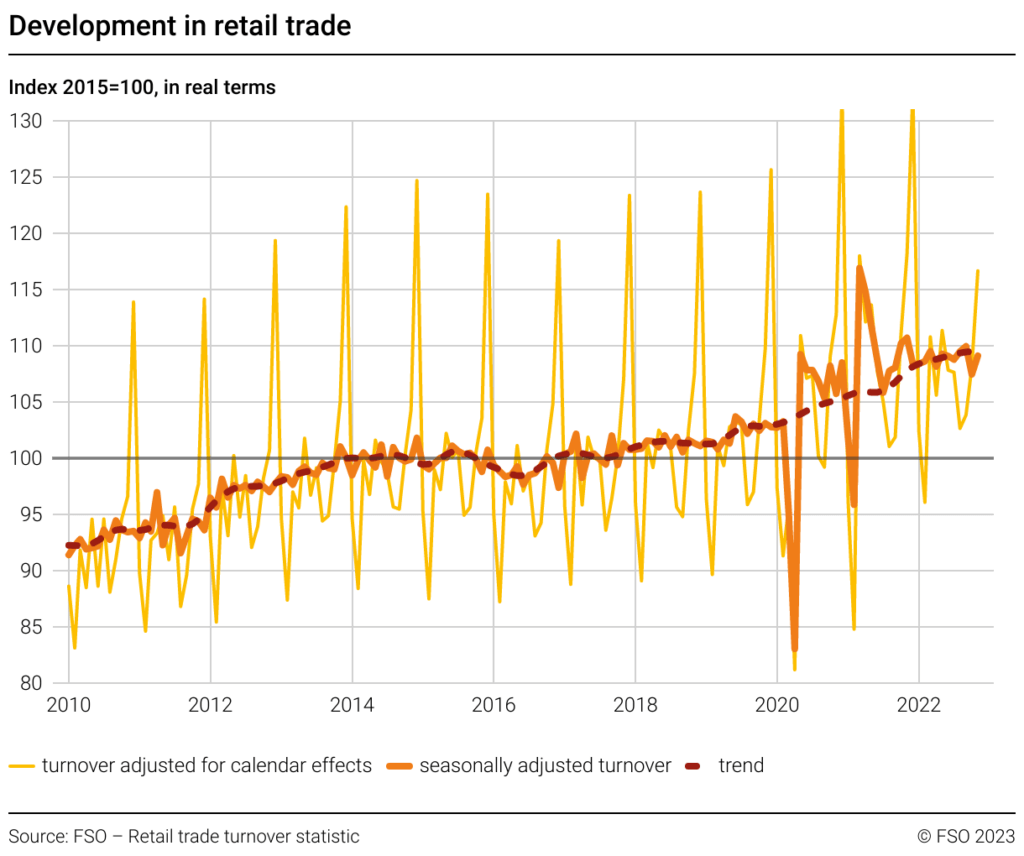 In nominal terms, however, retail sales adjusted for sales and holiday effects were up 1.3 percent in November 2022 compared to the same month last year. Seasonally adjusted, they rose by 1.6 percent, the FSO said.
Retail trade loses out
As the graph impressively shows, revenues in the Swiss retail trade around Coop, Manor, Migros, Globus and discounters such as Aldi, Lidl and Denner are steadily increasing. However, sales fluctuate significantly.
From the negative real growth figures, however, it is clear that inflation in November – seen across the board – was higher than the mark-ups in prices. However, in individual cases, i.e. for individual goods, this may not be the case.
3,000 companies
In order not to lose economically at least, Coop, Migros, Manor, Globus & Co. would actually have to increase their sales prices more.
The statistics of the BFS are based on a random sample of about 3,000 companies. It is a monthly survey, with small businesses being asked about monthly sales figures on a quarterly basis.
Jan 06, 2023/kut./ena.
Swiss retail sector raises prices too little