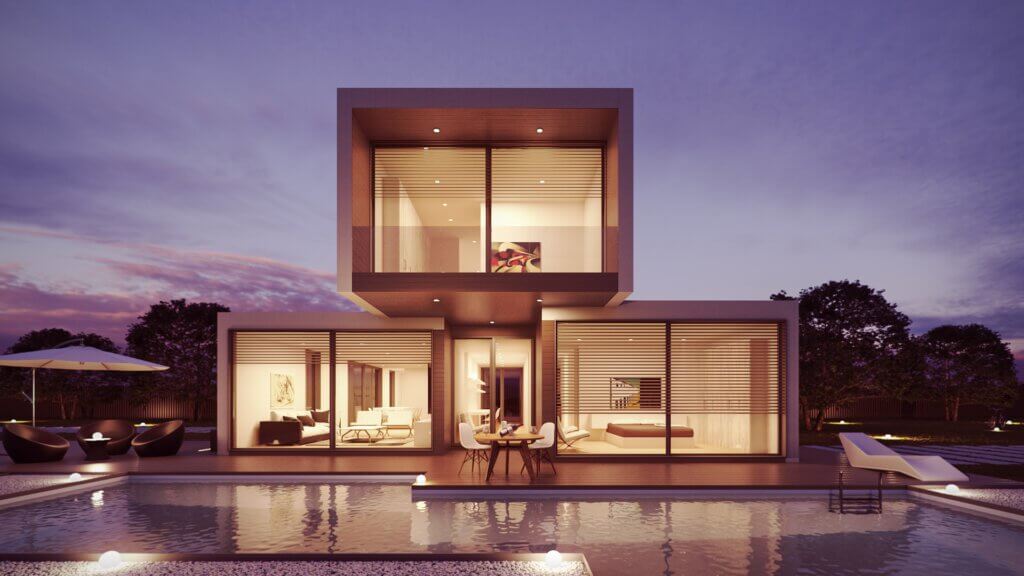 Residential real estate prices are actually continuing to rise rapidly in Switzerland. However, it's not all uphill.
Residential property prices continued to rise in the third quarter. Compared to the months of April to June, it went up by about 1.2 percent from July to September 2022.
Compared to the third quarter of 2021, inflation was as high as 6.3 percent, according to the IMPI residential property price index, according to the latest figures released by the Federal Statistical Office (FSO) on Tuesday.
High increases
In the third quarter of 2022, compared to the previous quarter, both the prices of single-family houses increased by 1.4 percent and those of condominiums up by 1.1 percent across Switzerland.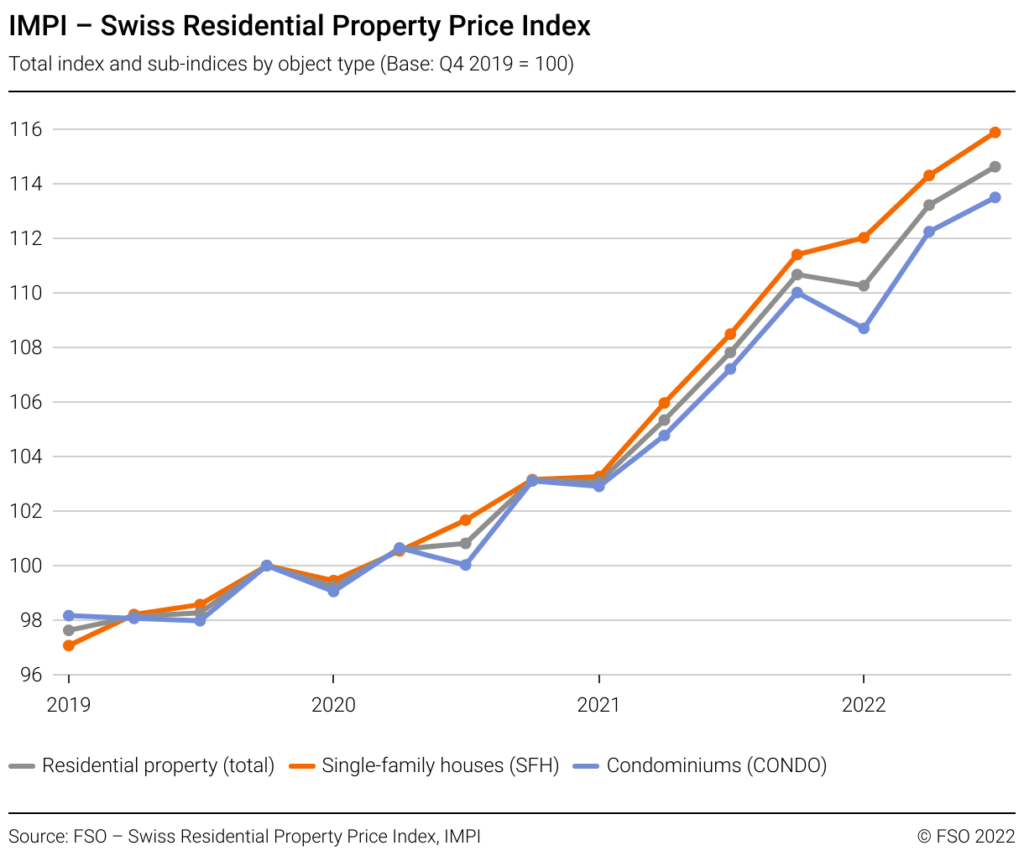 Even the coronavirus pandemic can hardly counter Swiss real estate prices.
Compared with the previous year's figures, single-family homes were up 6.8 percent. Condominiums were up 5.9 percent compared to Q3 of 2021.
Bright spot present
The market segment of single-family homes now shows higher prices than in the second quarter of 2022 in all community types, the communiqué continued.
The strongest price increase took place in the category of urban municipalities of a medium-sized agglomeration, with a plus of 4.3 percent. For condominiums, prices rose the most in intermediate municipalities, up 3.3 percent, according to the FSO barometer.
But it wasn't all upward. Prices in rural communities fell the most, dropping 1.9 percent. So, there are also bright spots in the Swiss real estate market.
Thousands of transactions
The FSO has published the Swiss Residential Property Price Index (IMPI) on a quarterly basis since the 3rd quarter of 2020. It calculates the IMPI from an average of around 7,000 transactions originating from all regions of Switzerland.
According to this, housing is increasingly becoming a luxury. How young people can nevertheless manage financing for real estate purchases was recently presented by the canton of Zurich, as muula.ch exclusively reported from that recent event.
11/15/2022/kut./ena.
Swiss real estate sometimes becoming more affordable