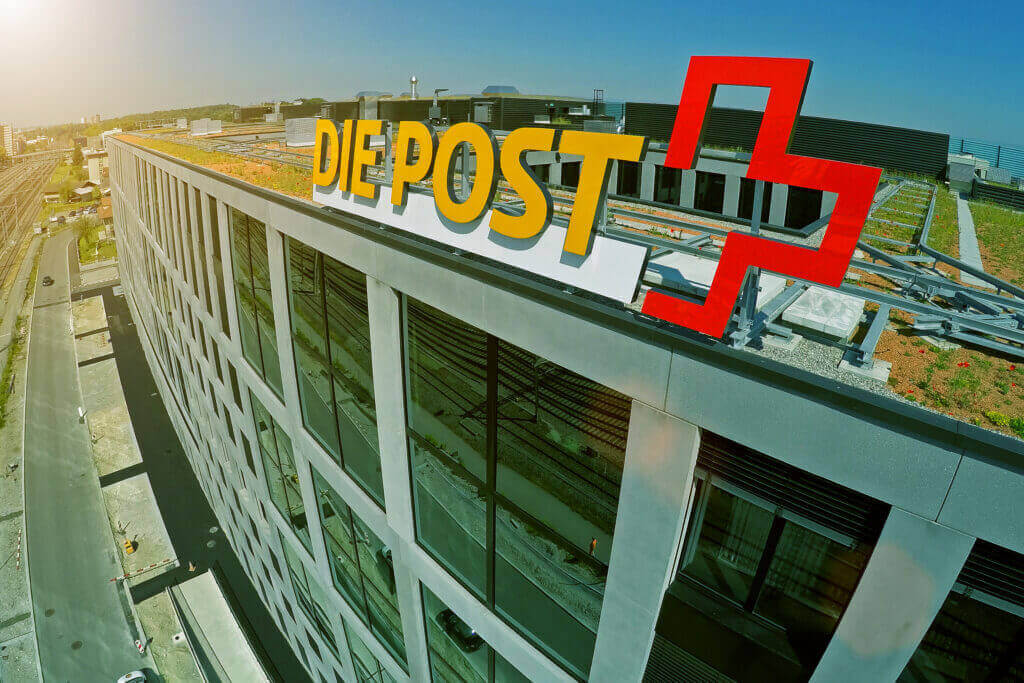 Swiss Post is forging ahead with its strategy 'Post of tomorrow'. While this generates revenue, it doesn't suit everyone.
Swiss Post is moving forward with its strategy to be a modern post office for the future. It wants to transform its branches into regional service centers.
Customers know only too well what this means. More and more goods and services that actually have nothing to do with the direct postal business are being offered at post offices.
Strategic partners
If someone just wants to post or pick up a registered letter quickly or needs a stamp, the postmen are increasingly trying to sell you a mobile phone contract, event tickets or legal protection insurance.
Swiss Post is opening up its branch network to strategic partners from the banking, insurance, health insurance, healthcare and government sectors, the state-owned company beamed positively in its new media release.
"Many people have a need for personal contact, even in the digital age," it added. Swiss Post can fulfill this need in its branches, the company said.
The logic behind all this is that Swiss Post is ensuring that its branches remain useful points of contact for the population by providing personal advice.
Prepaid and credit cards
Swiss Post also announced what exactly is meant by this. As of mid-October, Cornèr Bank and Swiss Post will begin a strategic partnership based on two pillars.
On the one hand, customers will be able to buy and top up Cornèrcard prepaid cards at 154 Swiss Post branches. Secondly, the distribution of Cornèrcard credit cards is planned from mid-November, muula.ch was told.
"Swiss Post connects people and businesses in Switzerland. We want to make everyday life easier for people and enable them to have physical contact with services even in the digital age," Roberto Cirillo, Group CEO of Swiss Post, said in this regard.
Sausages at the bakery?
Thanks to the partnership with Cornèr Bank, personal contact with a financial twist in the branches will be further expanded for the benefit of the Swiss population with new services, it was also reported.
In other words, sausage and meat are now also available at the bakery. But that is actually always a bad sign for the quality of the original baked goods.
Processing waiting customers
But anyone who has stood in line at the post office for a long time knows only too well what this marketing jargon is all about. After all, when customers have dutifully drawn their waiting number and can no longer run away, they are to be approached by all kinds of companies about other products and services.
Gone are the days when there was only stationery, books and toys on shelves in post offices. The "Post of tomorrow" earns differently. And not all customers are happy about it.
In July, Swiss Post announced that it was launching a partnership with Sympany, a health insurance company based in Basel. Sympany moved into eight post offices starting in September. In 91 other branches, Swiss Post employees would now also arrange consultation appointments, those companies jointly announced.
Addressing basic insurance
At the time, Swiss Post explained that the health insurance company did not need to set up agencies and could advise customers in their post offices. Later, the health insurance company Assura, whose boss Ruedi Bodenmann had previously worked for Sympany, joined the postal model.
Now, potential health insurance policy changers would no longer be bothered with phone calls, but would now be quizzed about their basic insurance while trapped in the line at the post office branch, hissed one customer recently, who was apparently not particularly impressed at all by this new sales model.
The reason given by Swiss Post for all the cooperation was to stabilize its branch network at around 800 locations. In view of the decline in deposits at the counter by around 12 percent and the delivery of letters by 5 percent, this would not be possible without new sources of finance.
Commissions galore
The mail order boom is actually virtually bypassing post offices – except for returns. As a result, Swiss Post is now generating new income streams with health insurance companies and banks.
And if customers just want to post or pick up a registered letter or buy a stamp, or even a crypto stamp, in the best case scenario for the post office visitors will come out of the post office with a shiny new credit card and a plump health insurance policy.
12.10.2022/kut./ena.
Swiss Post is always finding new sources of revenue