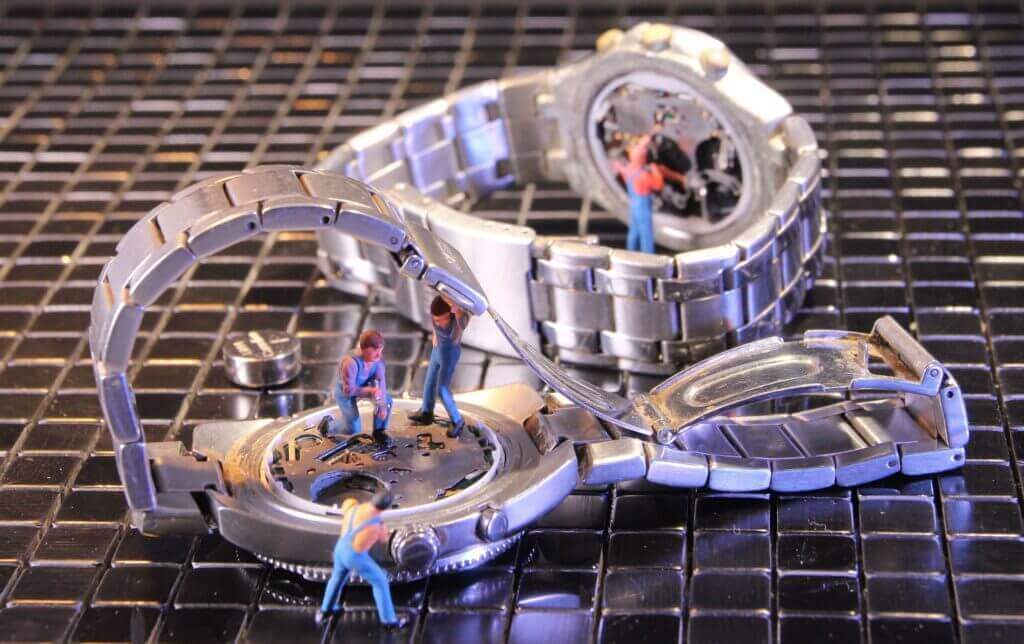 Uncertainty about the future of the economy has now reached companies. But they are still reacting calmly.
Energy shortage, gas shortage and actually also personnel shortage – all this is currently occupying the thoughts of companies in Switzerland. But now a clear development is crystallizing on at least one of these three points.
The Swiss Job Market Index, published by personnel service provider Adecco and the University of Zurich, seems to have peaked – for the time being.
Stability at high levels
The barometer remains constant at a high level, Adecco and the University of Zurich announced on Wednesday. The index for industrial and watchmaking occupations has also stabilized at a considerable value, they added.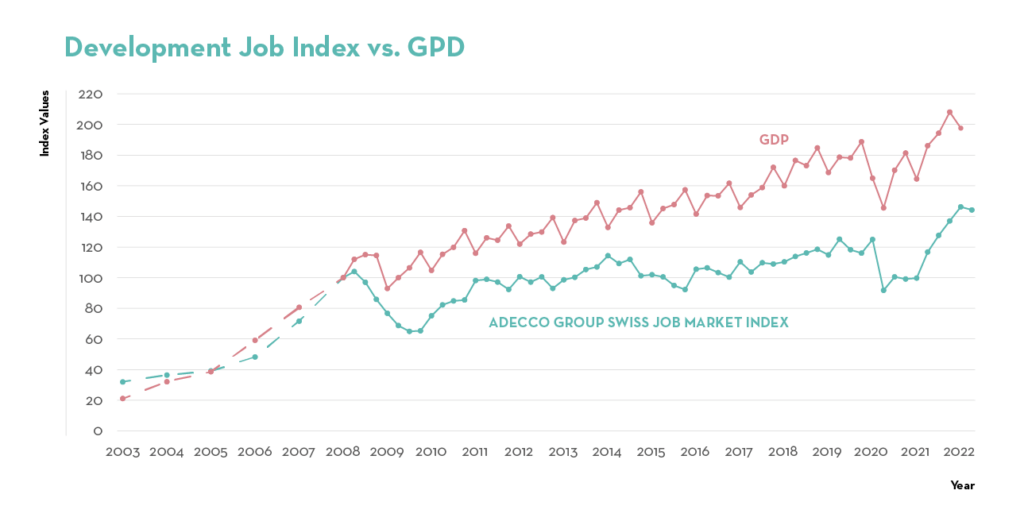 Gross domestic product GDP and the number of job postings do not always follow completely the same course. (Graphic: media service)
A glance at the chart reveals that it is actually just a breather at the high level. Never before have companies been looking so exhaustively for urgently needed personnel. However, with the influx of refugees from Ukraine, numerous companies may well have filled some positions and thus have reduced job postings.
Up sharply on the previous year
The results of the Swiss Job Market Index for the 3rd quarter underscored that growth in the job market has indeed slowed significantly, officials wrote. Compared to the previous quarter, however, the barometer increased by only one percent. It has thus stagnated at a high level since the 1st quarter of 2022.
Compared to the same quarter last year, when the coronavirus pandemic was still raging, the increase however is 15 percent.
Luxury watches in demand
A look at the year-over-year changes for individual occupational groups within the industrial and watchmaking occupations also paints a clearly positive picture. All occupational groups were able to benefit from the catch-up effects.
The increase was up as much as 18 percent. Mechanics and technicians led the way with an increase of 34 percent compared to the previous year. This shows that Rolex, Omega & Co. are still in high demand despite the economic downturn.
Logical response
The Job Index is a scientific and comprehensive measure of the development of job offers posted in online job portals and on company websites in Switzerland. It is based on representative quarterly surveys of job vacancies.
It thus shows that at least no new jobs are being advertised for the time being, and means that companies are somewhat more cautious. However, this is quite understandable in light of uncertainties surrounding the endurance of the economy.
05.10.2022/kut./ena.
Swiss companies keep cool