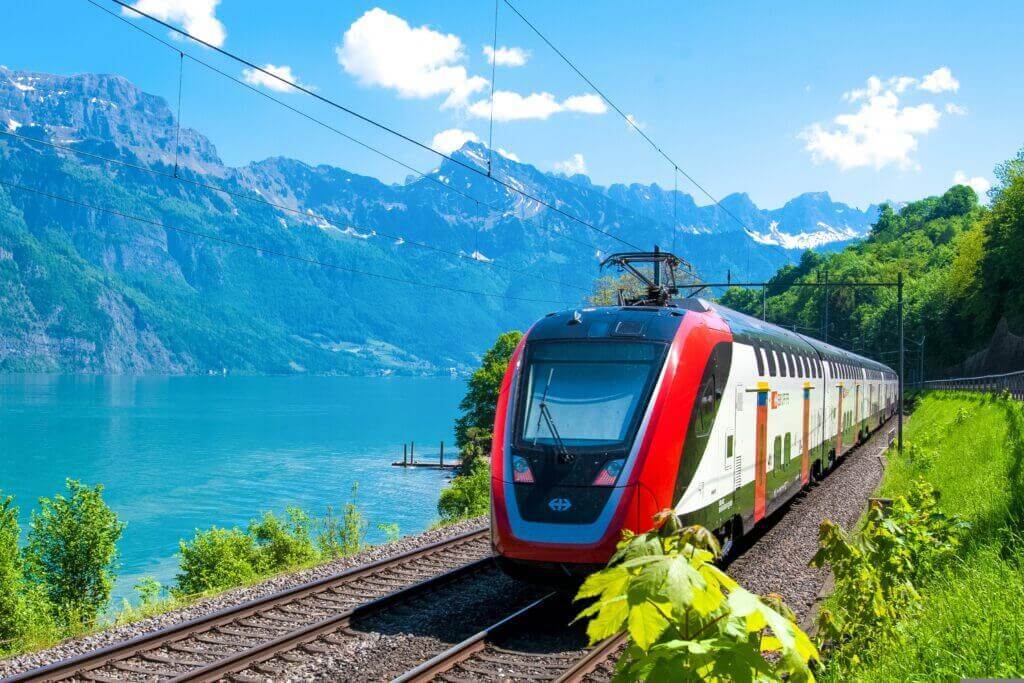 Swiss Federal Railways – SBB – continues to produce losses. However, there are also bright spots in the half-year results.
Swiss Federal Railways – SBB – produced losses of around 142 million Swiss francs in the first half of the year. However, this is significantly less than in the same period last year, when a loss of almost 400 million Swiss francs was incurred. This was announced by the state-owned company in a media release on Thursday.
Long-distance traffic in particular had been in deficit, it added. The situation at SBB Cargo was also challenging.
Bleak prospects
The financial situation will be further aggravated by sharply-rising energy costs, as well as inflation in general and higher interest rates, SBB management also warned.
Even though there was no profit on the bottom line, SBB was able to leave the valley of tears during the coronavirus pandemic in the first half of the current year. Revenues increased by 14.3 percent to 5.2 billion Swiss francs.
Crowds in train stations
The number of customers traveling each day on SBB trains and at stations also increased by almost 44 percent to 1.1 million people.
And the change in customer behavior is also reflected in very concrete terms in the half-year results: the number of general season tickets (GA) increased by just 4.4 percent to around 413,000, but that is still around 16.3 percent less than in 2019.
Home office has an effect
In contrast, the number of half-fare season tickets increased by 7.6 percent to 2.9 million in the first six months of the current year. Compared with 2019, this is still an increase of 9.6 percent.
With home offices and the like, passengers are therefore currently more inclined to buy a Half-Fare travelcard than a GA travelcard, as the figures clearly show. And the railroads are feeling those effects.
15.09.2022/kut./ena.
SBB remains stuck in the red