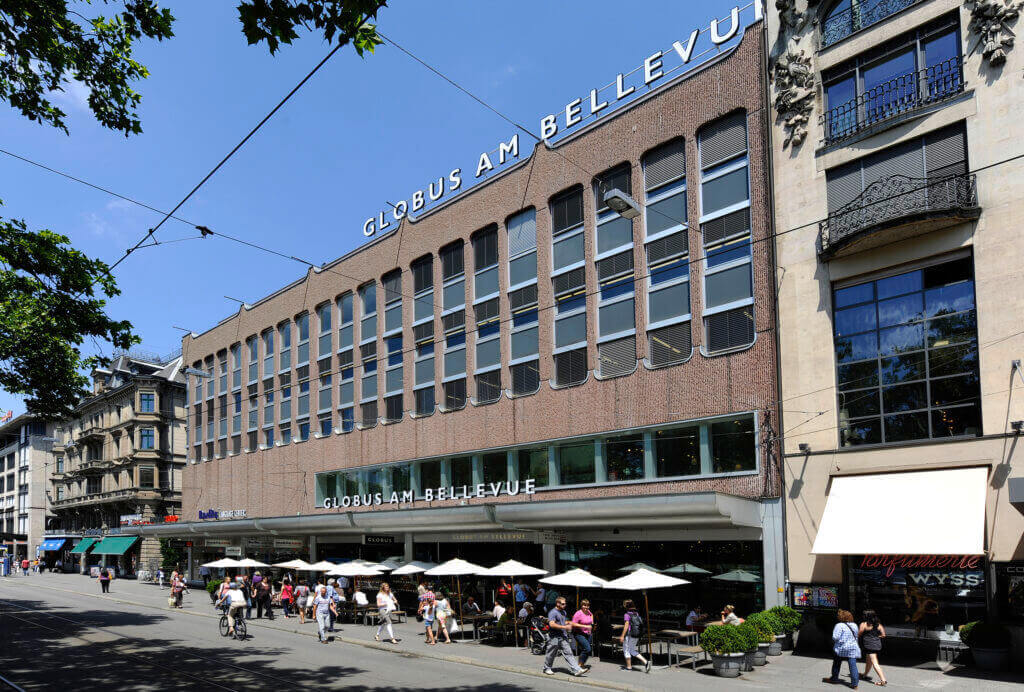 The real estate company PSP Swiss Property performed well operationally in the first half of the year. However, results were deflated at one position.
PSP Swiss Property, a real estate company listed on the Swiss stock exchange, suffered a slump in profits in the first half of the current year. Compared with the same period last year, it fell by around 40 percent to around CHF 227 million.
According to a media release issued by the company on Friday, the main reason for the slump is the significantly lower revaluation of the portfolio in comparison to the same period last year. In this context, revaluation gains fell by almost 60 percent to around CHF 132 million.
The return on equity also fell from 15.9 to 9.0 percent, or by almost 6 percentage points, in the period under review.
Corona is forgotten
Operationally, however, things were much better. Profit excluding gains/losses on real estate investments rose by 10.6 percent to around CHF 125 million. Real estate income increased by 2.9 percent to CHF 158 million compared with the same period last year.
The tenant segments affected by the coronavirus pandemic, particularly the food service and hotel sectors, had largely recovered, it said.
In the case of rental income, it should also be taken into account that there were virtually no more coronavirus-related rent waivers in the first half of 2022 (H1 Vj: CHF 3.5), the company added in the communiqué.
Growth of 900 percent
The real estate portfolio of the companies once spun off from the Zurich Insurance Group has grown rapidly from CHF 1 billion to a total value of CHF 9.3 billion. This value is largely distributed among office and commercial properties in prime locations in Switzerland's most important business centers. The number of investment properties currently stands at 161.
Most of the properties are used for office purposes – accounting for around 63 percent of the portfolio, followed by retail trade – which accounts for 16 percent. Tenants include well-known groups such as Swisscom (8 percent), Google (4 percent), Edmond de Rothschild (2 percent) and Swiss Post (2 percent).
Zurich dominates
Around 57 percent of the portfolio is located in the Zurich region, 15 percent in the Geneva region and the Basel region accounts for around 8 percent.
At the end of the first half of the year, the equity ratio of the Zug-based group was around 54 percent, and interest-bearing liabilities accounted for 33.5 percent of total assets.
Buoyant future
For the 2022 financial year, PSP Swiss Property's management expects an operating profit at EBITDA level excluding gains/losses on real estate investments of CHF 290 million, i.e. CHF 5 million more than before (previous year: CHF 278.8 million).
And in terms of vacancies, the company still expects a rate of less than 4 percent at year-end (HY: 3.7 percent).
08/19/2022/kut./ena.
Mega profit collapse at PSP Swiss Property