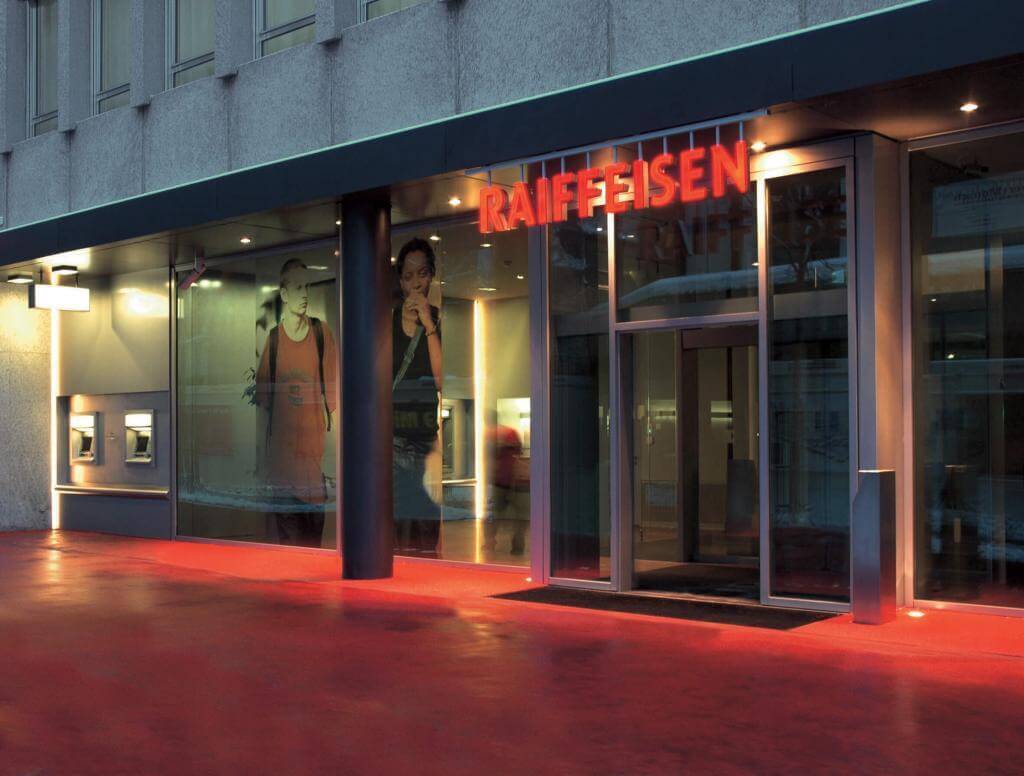 The Raiffeisen Group has recorded a comparatively sharp rise in costs. The explanations for this are surprising.
Switzerland's third-largest banking group, Raiffeisen, has recorded a much greater dynamic in the first half of the year in the rise in costs versus the growth of revenues. Operating income increased by 2.8 percent to 1.7 billion francs, as the group announced on Wednesday.
However, expenses increased by 4.5 percent year-on-year to around 970 million Swiss francs. As a result, the cost/income ratio, a key indicator for banks, deteriorated by almost one percentage point to 57.2 percent.
Tens of millions
General and administrative expenses really exploded, rising by around 10 percent to 262 million Swiss francs. But personnel expenses also went up. They increased by 2.6 percent to 705 million Swiss francs.
In absolute terms, costs rose by almost 42 million francs in the first half of the year. The banking group says the increase in expenses was expected because of the costs incurred in implementing the group's strategy and additional expenses for the Raiffeisen Banks' advisory teams.
Cheerful get-togethers
In addition, after the pandemic-related decline, more physical customer events as well as general meetings would have taken place again. So there was quite a bit of partying factored in.
All of these circumstances caused costs to skyrocket – but more than the increase in income. This is surprising, because cost and revenue growth should actually go hand in hand.
No end in sight
No improvement in the rise in costs can be expected in the second half of the year either. The banking group is well positioned with its focus on expanding customer proximity, it said. This suggests higher expenses, as "customer proximity" is practically always expensive.
"The priorities in the second half of the year continue to be with investments in digitization, further strengthening of the pension and investment business, and differentiation as a responsible cooperative," the outlook states, and this also does not suggest any cost-cutting measures or a tighter course in terms of costs.
However, if revenues do not follow suit in the near future, tough cuts will be unavoidable.
Extraordinary help
In the first half of 2022, however, the bottom line was still a Group profit of around 556 million Swiss francs – an increase of around 10 percent compared with the same period of the previous year. Lower valuation allowances, higher extraordinary income and lower tax expenses made this possible.
24.08.2022/kut./ena.
Cost explosion at the Raiffeisen Group