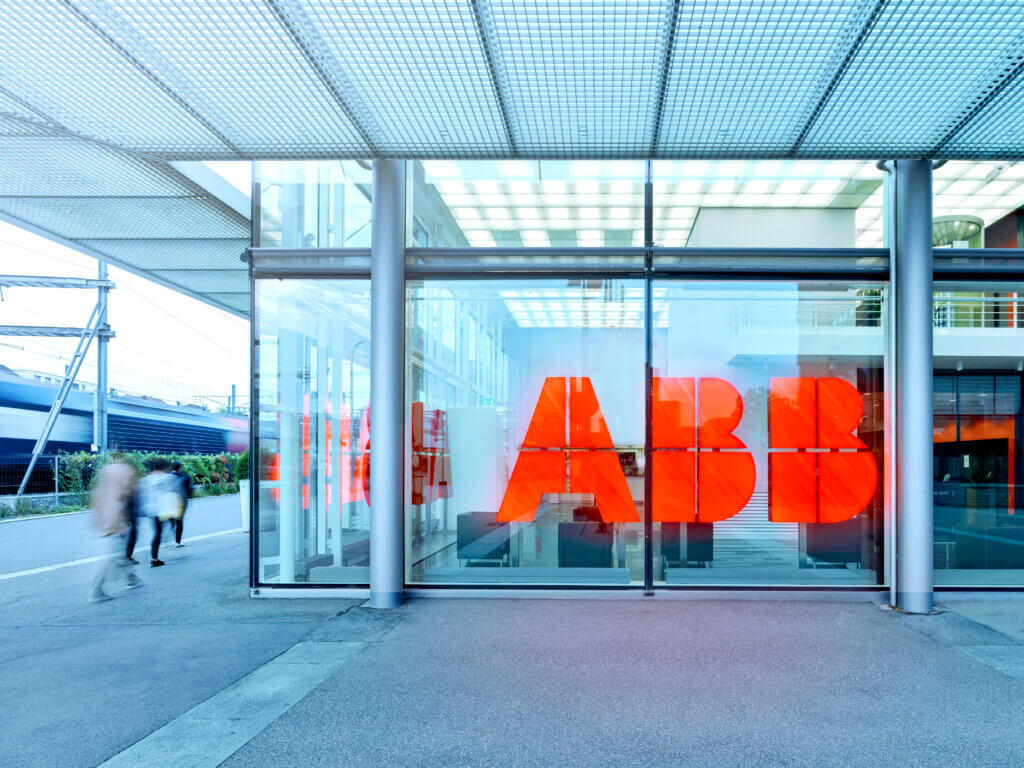 Swedish-Swiss technology group ABB has suffered a slump in profits in the third quarter. But management is still in good spirits.
ABB, which focuses on power and automation technology, saw its third fiscal quarter profits plunge 45 percent to 360 million dollars. This resulted mainly because of legal disputes in South Africa with a provision of 325 million dollars made for this, as the group announced on Thursday.
ABB group had already paid $104 million dollars to the parties involved for the 2015 corruption case.
Open item
However, no agreement had yet been reached with authorities over the construction of the Kusile coal-fired power plant, which was affected by bribes and money laundering while ABB was a contractor. This is now to be dealt with in concrete terms and is consequently a burden on the group.
In the quarter report, the management around group CEO Björn Rosengreen expresses confidence that something like this will not happen again. "The new ABB Way operating model is guided by our Code of Conduct and is part of our regular and transparent business reviews," the company nobly announced.
However, the case fell pretty much in the middle of the tenure of CEO Ulrich Spiesshofer, who abruptly stepped down in the spring of 2019.
Behind previous year
In addition to the third-quarter sales slump, however, revenue rose about 5 percent to 7.4 billion dollars. New orders also increased 4 percent to 8.2 billion dollars.
Even for the first three quarters combined, profits were still down 30 percent from the year-earlier period to 1.3 billion dollars. Even if observers added the 325 million dollars in accruals, ABB would not reach last year's profit level of 1.9 billion dollars. That would be about 12.5 percent short.
Weak cash flow
Sales increased just 1 percent to 21.6 billion dollars from January to September. However, new orders increased by 12 percent to around 26.4 billion dollars.
The cash flow from operating activities, which is actually a good indicator of how a company is doing operationally, is also striking. In the past quarter, the ABB Group's cash flow fell by almost 30 percent to around 800 million dollars.
For the first three quarters of 2022, the technology company is about 74 percent behind at just 600 million dollars.
Mood on the rise
Group CEO Rosengreen is nevertheless optimistic. On the one hand, he said, the group has not seen any significant changes in customer activity. On the other hand, it looks as if ABB will probably reach its 2023 operating margin target at Ebita level of 15 percent a year earlier than planned.
In addition, he said, sales had benefited from easing component bottlenecks compared with the previous quarter, which made it easier to supply customers. Significantly lower interruptions due to corona-related lockdowns in China also had a positive impact, it was reported.
Reflection in results
Drivers of this, according to the communiqué, are increasing efficiency as ABB fully embeds its decentralized operating model and performance culture across all divisions, as well as strong revenue growth.
If so, all of this should soon be positively reflected in the group's published figures.
20.10.2022/kut./ena.
ABB management optimistic despite profit slump