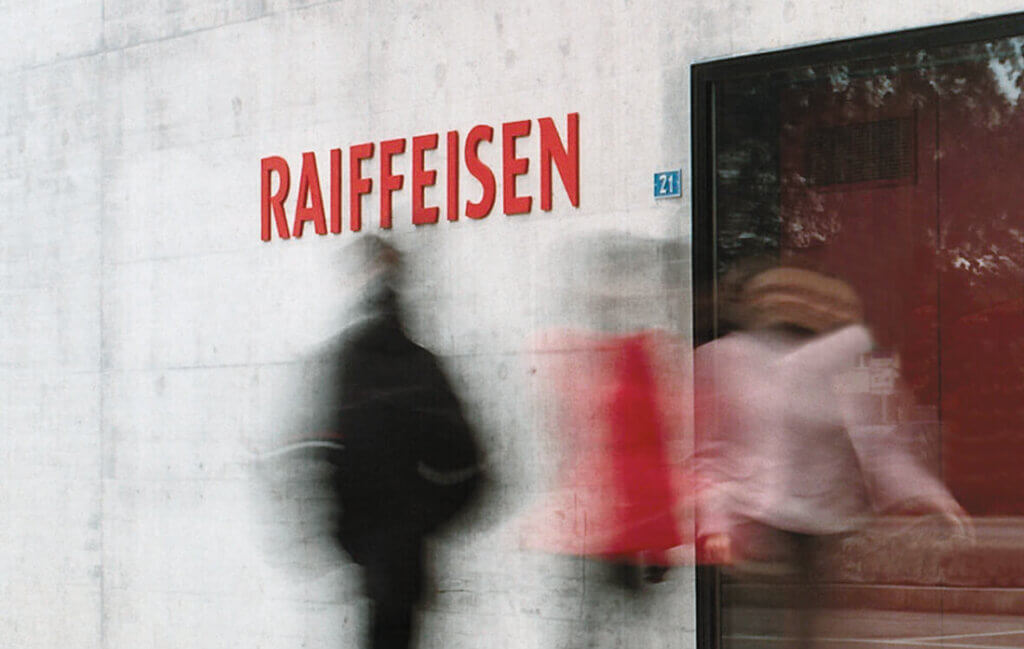 The Raiffeisen banking group has created six new Raiffeisen banks within a year. The business model has literally become independent.
Two million Raiffeisen cooperative members have grown. The background to this is not the division of share certificates, but the creation of new ones.
At the general meeting of Raiffeisen Switzerland in June 2021, the Raiffeisen banks decided that all Raiffeisen Switzerland branches should become independent and that the basic cooperative principle should be consistently implemented at all Raiffeisen banks.
From Berne to St. Gallen
Raiffeisen banks in Basel and Zurich have been operating as independent cooperatives since Monday, the Raiffeisen Group announced on Tuesday. Basel and Zurich marked the completion of the independence of all branches of Raiffeisen Switzerland, the statement continued.
In January 2022, the branches in Bern and Thalwil had already become independent. And in June 2022, St. Gallen and Winterthur had been transferred to independent cooperative banks.
Raiffeisen thus created six new Raiffeisen banks within a year.
Praise for customers
Customers can now also become cooperative members at all 220 Raiffeisen banks. More than 47,000 people had subscribed to one or more share certificates of the six new branches, which had previously been held directly at the head office.
These new cooperative members are thus among the more than two million Raiffeisen cooperative members.
Switzerland's third-largest banking group, after UBS and Credit Suisse, praised the subscription. The many share certificates subscribed in the context of the spin-offs were a great sign of confidence, it said in a communiqué.
Added value for owners
"The continuous growth in new cooperative members at all Raiffeisen banks shows, customers see the added value of the cooperative model," also said Heinz Huber, Chairman of the Executive Board of Raiffeisen Switzerland.
Every fourth adult in Switzerland is a co-owner of a Raiffeisen bank. They help to determine business policy, elect the board of directors and participate in the success of their Raiffeisen bank by receiving an attractive interest rate on their shares.
Approval like in China
The six branches, which are now independent, were established by Raiffeisen Switzerland between 1999 and 2016. The aim was to develop urban areas.
In 2019, as part of the owner strategy and in line with the cooperative principle, the will for the branches to become independent was expressed by the owners of Raiffeisen Switzerland, the Raiffeisen banks.
And at the Annual General Meeting in June 2021, the representatives of the Raiffeisen banks decided to make the six branches independent after an approval of 98 percent.
Now this decision, reminiscent of such quotas as in China, has been implemented and Switzerland has thousands of new comrades.
Jan. 24, 2023/kut./ena.
47.000 new comrades in Switzerland