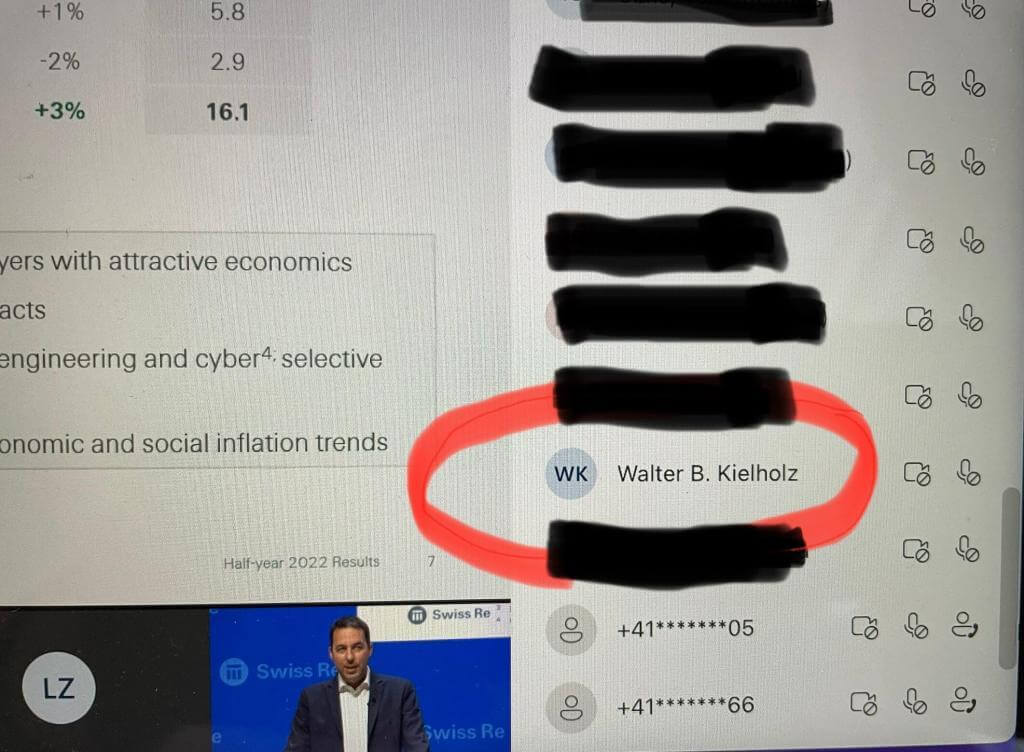 The doyen of the Swiss financial industry, Walter B. Kielholz, has managed many fortunes in the country for decades. Can the power man still not let go?
It was an unusual name in an unusual place. On Friday, July 29, reinsurer Swiss Re presented its latest quarterly figures and also held an online media conference on that morning. When looking at the list of names of the participants, however, it was noticeable that «Walter B. Kielholz» had apparently also logged on (see photo).
The Swiss manager, who was once described by the magazine 'Bilanz' as 'pulling the strings' is widely networked and was once at the very top at the big bank Credit Suisse and at Swiss Re. He also attracted attention in other ways with his power politics – for example at the economic umbrella organization Economiesuisse, at the think tank Avenir Suisse, in the art scene or at the Rotary Club Zurich.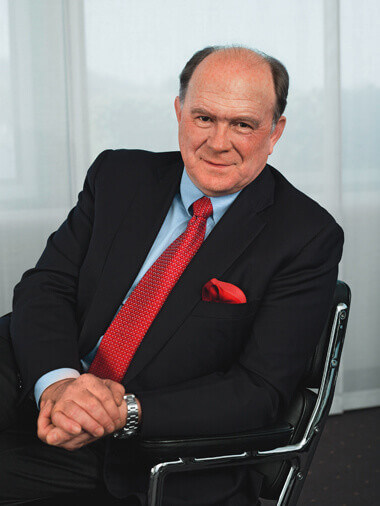 The doyen of Swiss business, Walter B. Kielholz (Image: media service).
And now? Has the once influential personality, who is currently 71-years old, retired to life? At the reinsurer Swiss Re, Kielholz has only been honorary president since April 2021. So, does he perhaps follow the development of the group as an onlooker at media events and keep a close eye on his successor: Chairman of the Board of Directors, Sergio Ermotti?
Link is crucial
The Swiss Re Group could not answer whether the person connected to the media orientation was actually Walter B. Kielholz or whether someone was joking. Anyone who has the link can participate in the video conferences without prior registration and 'enter any name' a media spokeswoman for the reinsurer said in response to a corresponding request. The event is therefore public.
muula.ch also asked Kielholz directly whether he was interested in the Swiss Re media conference as a spectator. However, the request to his foundation has remained unanswered to date.
08/08/2022, kut./ena.
Will Walter B. Kielholz continue to pull the strings?