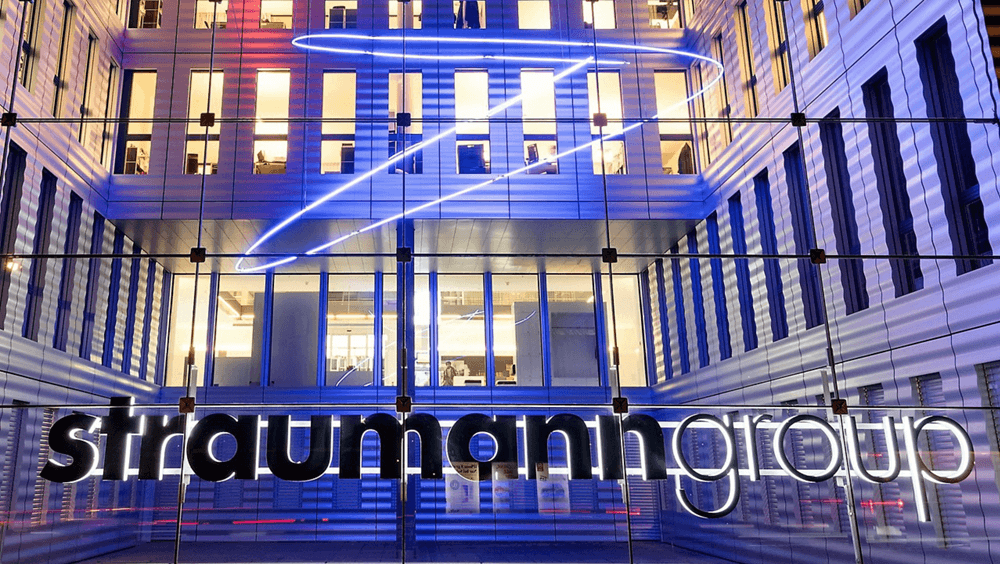 The whole world is talking about crisis and recession. Yet numerous Swiss companies are thriving and optimistic about the future, as examples show.
There – another such announcement. "Thus, sales in the first nine months of the year amount to 1.7 billion Swiss francs, which corresponds to an organic growth of 18 percent," it beamed.
In the third quarter alone, revenues grew organically by 12 percent, coming in at 551 million Swiss francs.
"All regions are performing well, particularly Latin America with organic growth of 21 percent," the company further wrote on Wednesday.
Approval in China
We're talking about Straumann. The Basel-based group produces dental implants – and these are in demand all over the world at the moment.
The Europe, Middle East and Africa (Emea) region increased revenues by 15 percent to almost 740 million Swiss francs in the first three quarters. But in local currencies it even went up by around 24 percent year-on-year.
In North America sales increased by 16.6 percent to around 512 million Swiss francs. In the Asia-Pacific sales rose by 12.5 percent to 337 million Swiss francs from January to September.
According to the communiqué highlights in the third quarter included the approval of the ClearCorrect tool by regulatory authorities in China and the associated establishment of a production facility in Beijing, as well as the opening of the new subsidiary in Vietnam.
Big smiles in Latin America
And South America literally exploded on a small scale. Sales jumped by 42 percent to 134 million Swiss francs. All of this growth was organic.
What more could you want? The Basler Group employs around 10,000 people worldwide and is thriving. Other Swiss companies signalling the economic outlook were also doing well, as muula.ch recently reported.
To be sure, the Basler Implant Group did not disclose its third-quarter profit. But at the half-year point the operating margin at Ebit level was an outstanding 27.5 percent.
Net profit increased by 23 percent to 265 million Swiss francs in the first six months.
Confidence for the year
So where do we go from here? It is true that sales growth weakened somewhat in the third quarter compared with the first six months. However, this was traditionally due to the summer vacations in many countries in the northern hemisphere, it was pointed out.
Straumann's management is optimistic about the way forward. It expects organic sales growth in the mid-teens, with profitability at around 26 percent.
It also said that there would be substantial growth investments.
02.11.2022/kut./ena.
Swiss Group grows brilliantly