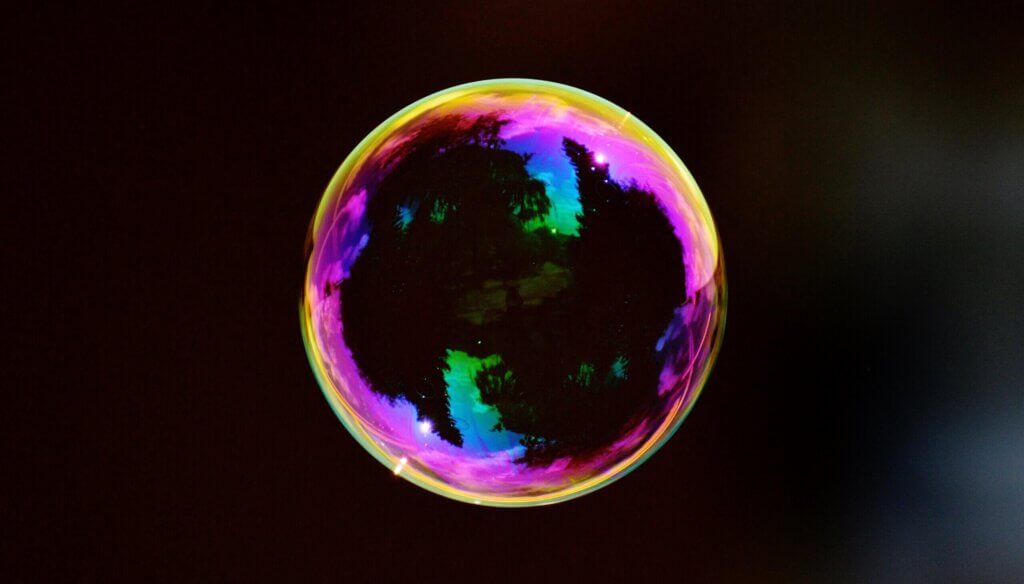 Swiss foreign trade has been top so far. But in the fourth quarter of 2022, it declined significantly and, adjusted for inflation, 2022 was a real flop.
Swiss foreign trade could actually be seen last year, if it were not for inflation. In nominal terms, i.e. in absolute values without taking inflation into account, things actually look good.
Switzerland's exports rose by 7.2 percent to an all-time high of 278.6 billion Swiss francs in 2022. Imports grew strongly by 16.8 percent and also reached an all-time high.
Slump at the finish post
In both directions of traffic, however, the development was almost exclusively characterized by price increases, the Federal Office for Customs and Border Security (BAZG) announced on Tuesday in their official data.
In real terms, i.e. taking inflation into account, exports increased by just +0.1 percent and imports by +0.7 percent.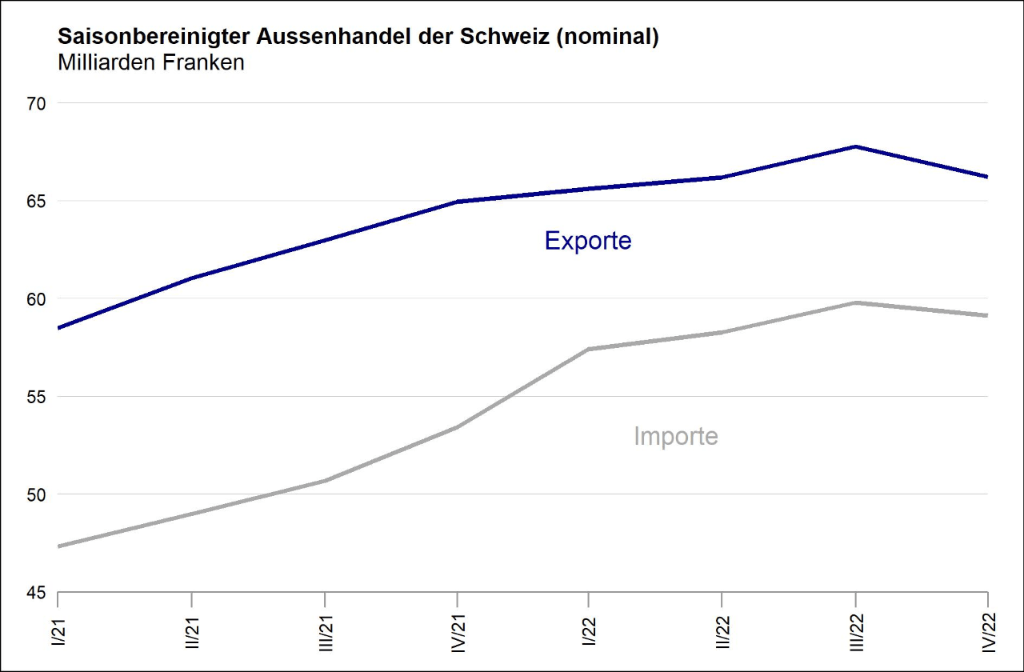 On a quarterly basis, both trading directions even posted a loss in the final quarter after three positive periods.
Previous year still in mega-plus
The surplus in the trade balance at the end of the year was 43.5 billion Swiss francs; in the previous year, the figure had still been 58.5 billion Swiss francs.
A comparison with 2021 also shows how poor the real results are in 2022. At that time, exports had increased by 9.5 percent in real terms compared with the previous year. Imports in 2021 had risen by 1.9 percent.
New record figures
However, the 2022 export growth of +18.8 billion Swiss francs was broad-based, federal officials wrote. Nine of the eleven main groups were up, they said.
According to the report, the largest contribution came from the chemical-pharmaceutical products group, which had the highest turnover, at 3.7 billion Swiss francs. Deliveries of raw and basic materials and immunological products accounted for a cumulative 4.1 billion Swiss francs.
By contrast, as in the previous year, the strongest growth rates were recorded by the watches of Patek Philippe, Omega, Rolex & Co. and the costume jewelry and jewelry goods of Cartier & Co. which both achieved double-digit growth of 11.4 and 14.8 percent, respectively, and set new records.
Japan and U.S.A. tops
Shipments to Asia increased by 8.6 percent over the year, those to North America by 7.8 percent and Europe by 6.3 percent. In Asia, Japan was the strongest driver with an increase of one fifth; in North America, the U.S.A. grew by 7.9 percent.
On the import side, the entire range of goods increased in 2022. Rising energy prices even led to a doubling of purchases of energy sources to 12.7 billion Swiss francs. Adjusted for inflation, however, the figure fell by 1.4 percent.
According to the communiqué, the energy carriers group accounted for more than a third of the total increase.
Double-digit growth
Imports of chemical and pharmaceutical products also increased significantly, rising by 10.1 billion Swiss francs or +18.3 percent.
Double-digit growth rates were also recorded for imports of metals (+15.0 percent), jewelry (+11.7 percent) and machinery and electronics (+10.5 percent).
Importance of neighbors
Almost half of the total import growth was attributable to France, Germany and Italy, which grew by between 13.3 and 33.0 percent. This shows how significant the EU is for Switzerland.
So the whole foreign trade picture doesn't look so negative? But in steps inflation, and economists must look at the true values and this requires an adjustment for inflation.
This then shows that Swiss foreign trade is literally running out of steam.
01/24/2023/kut.
Swiss foreign trade running out of steam