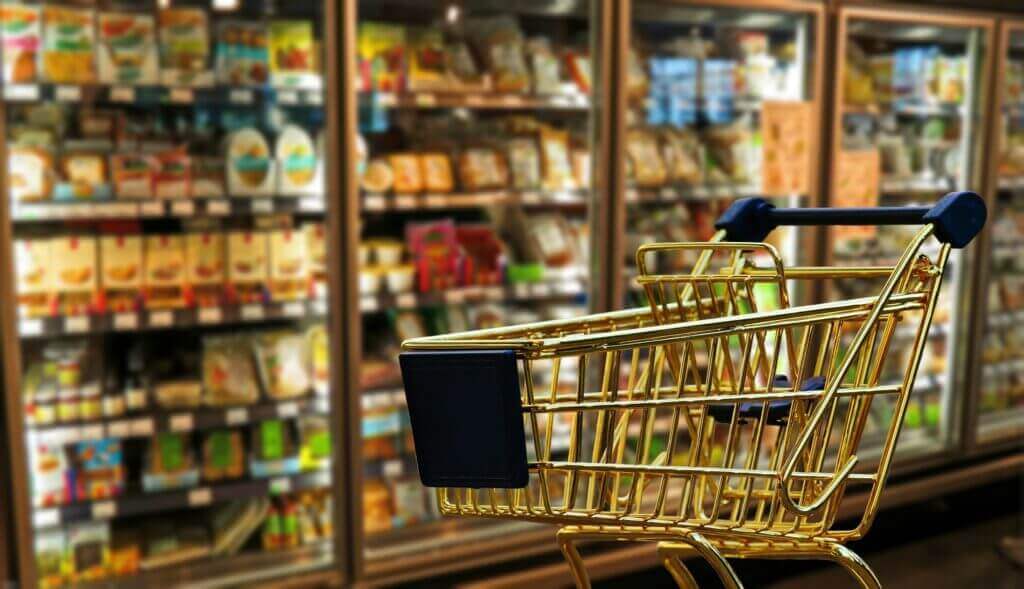 Retail sales increased sharply in August 2022 compared to the same month of last year. But it's not just price increases that are having an effect.
Swiss retailers' sales increased by 5.4 percent in August compared to the same month of last year. Compared with July, store revenues were still up by 1.5 percent.
This is shown by the provisional results of the Federal Statistical Office (FSO), which the authority published on Friday.
Trend clearly visible
Even the real figures with adjustments accounting for sales and holiday effects – retail sales in August 2022 increased by 3.0 percent year-on-year. The real trend takes inflation into account.
Compared with the previous month, real retail sales increased by 1.2 percent on a seasonally-adjusted basis.
Little effect of price development
So the customers of Migros, Coop & Co. really did buy more. But the statisticians go into even more detail. Adjusted for sales and holiday effects, the retail trade, excluding service stations, recorded nominal sales growth of 4.6 percent in August 2022 compared with the same month of the previous year.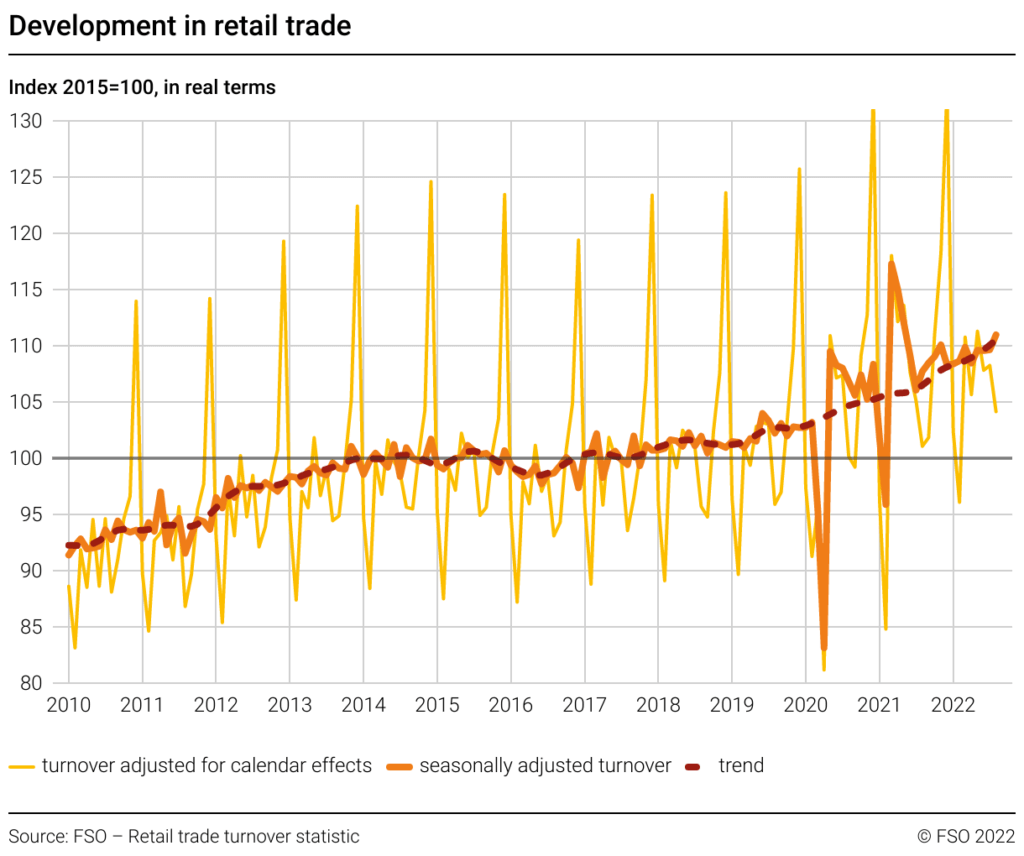 The data clearly show an upward trend. Even Christmas shopping is clearly evident in the sales figures. (Source: FSO)
In real terms, i.e. taking inflation into account, the increase was still 2.6 percent.
Sample sends signal
According to the FSO the retail trade in food, beverages and tobacco recorded an increase in sales of 2.6 percent in nominal terms and 0.4 percent in real terms, while the non-food sector registered a nominal increase of 6.4 percent and rose by 4.6 percent in real terms.
The retail sales statistics are based on a random sample of around 3,000 companies. This gives a meaningful taste of the actual figures.
09/30/2022/kut./ena.
Sales in Swiss retail trade increase significantly