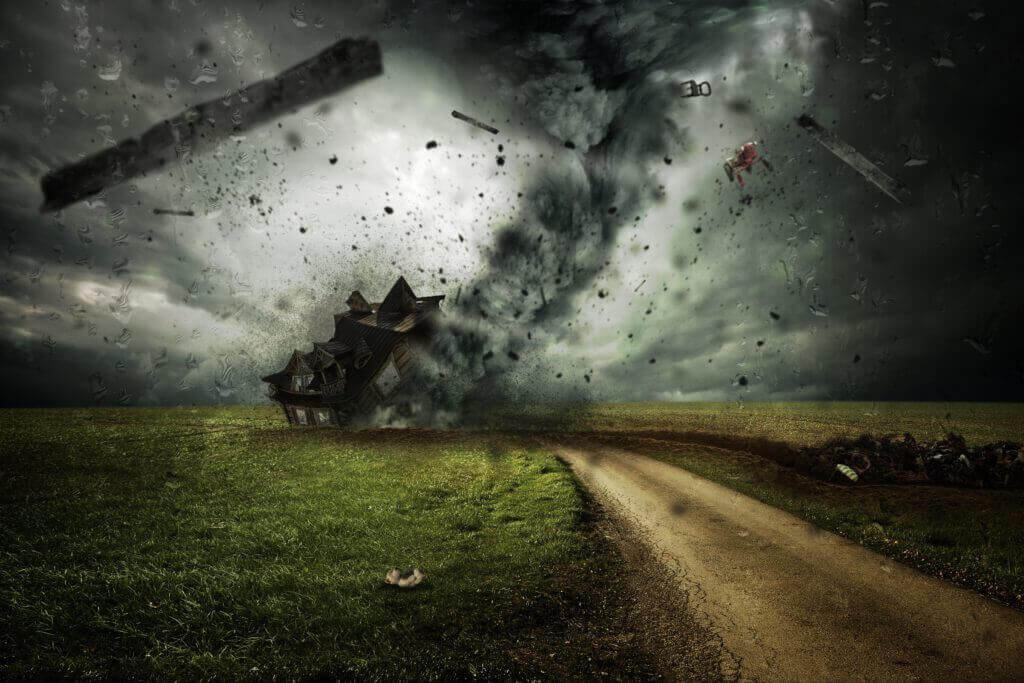 The world's second-largest reinsurer, Swiss Re, has found itself in a drastic situation. It's not just hurricane losses that are weighing on the group.
Swiss reinsurance group Swiss Re has provided an initial estimate for its claims burden from Hurricane Ian. After its own reinsurance protection, and still before taxes, a loss of 1.3 billion dollars was incurred, the company announced on Tuesday, which is completely surprising.
This results in a loss for the third quarter of half a billion dollars, it added.
Rare event
This development shows that the natural disaster does not fully impact the overall annual result, but can be cushioned in a reinsurance group with their premiums income, reserves and other business.
Hurricane Ian made landfall in western Florida as a Category 4 hurricane on September 28, 2022. With sustained winds of around 150 miles per hour, or about 240 kilometers per hour, Ian was one of the strongest hurricanes ever to hit the continental United States.
Enormous market loss
Swiss Re estimates the preliminary total insured loss from Hurricane Ian at 50 to 65 billion dollars. The Swiss reinsurer's share of this loss event is thus only about 2 to 3 percent.
Market leader Munich Re has not yet provided any information on how badly it has been hit by Hurricane Ian.
Equity blown away
The Swiss Re Group had actually planned to announce its quarterly results only on October 28. It nevertheless shared more details about the results in addition to the hurricane-related charges.
Swiss Re is unlikely to reach its group return on equity (RoE) target of 10 percent for 2022, the group said. However, the reinsurer said it was sticking to its profitability targets for 2024, i.e. the targeted 14 percent for RoE.
At least in some areas, however, the group is on track to meet its targets for the current year, it said. For example, the company said it expects Life&Health reinsurance and its direct-to-consumer business, Corporate Solutions, to post a profit of about 300 million dollars and a reported combined ratio of less than 95 percent.
Company in a bind
But, the burden of the hurricane is not the only major problem facing the group. As reported by muula.ch, the reinsurer's equity already shrank to a mere 15 billion dollars in the first half of the year. With the newly announced loss in the third quarter, that value has declined further.
However, it is not the loss of half a billion dollars that is causing the Group problems, but rather the rise in interest rates. And that is causing the equity on the books to shrink rapidly.
Capital increase necessary?
An interest rate increase of 100 basis points will reduce Swiss Re's equity by around 4.4 billion dollars, the group recently announced.
The U.S. Federal Reserve as well as the Swiss National Bank (SNB) had already raised key interest rates by 75 basis points in September, as muula.ch reported.
Thus, the management in the house of Swiss Re might well think about a capital increase, if the equity would have only the height in a single-digit billion range.
Breezy answers
Swiss Re did not want to answer corresponding questions from muula.ch about the amount of the current equity capital or about possible capital measures.
However, a media spokeswoman referred to the impending announcement of the full set of figures on Friday next week and flagged the opportunity to ask such questions then.
18.10.2022/kut./report supplemented at end with reaction from Swiss Re/ena.
Reinsurer Swiss Re in a dramatic predicament