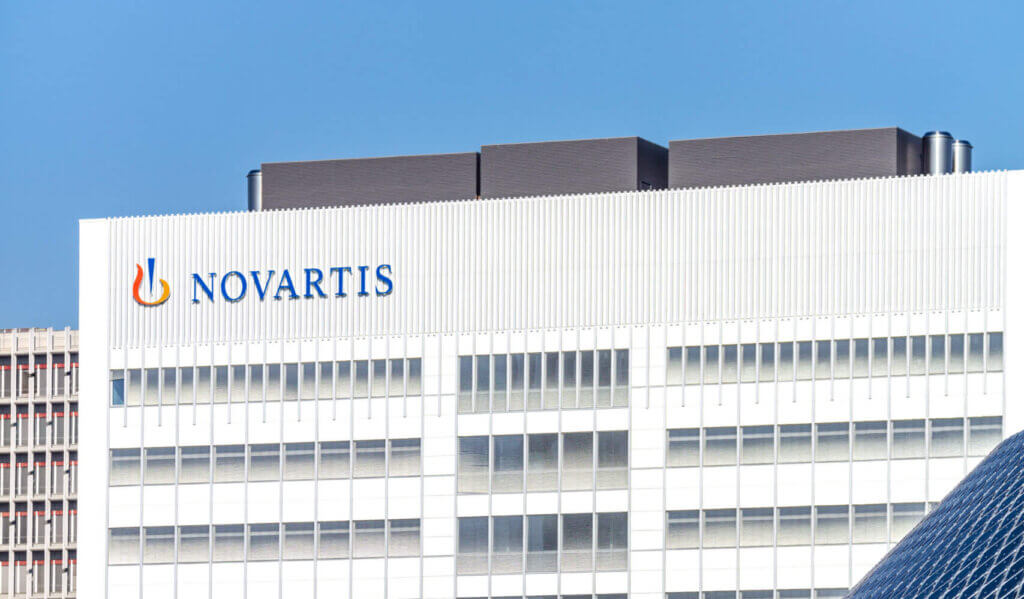 The pharmaceutical group Novartis achieved significantly lower profits in the past financial year. It shows that you can sell silverware only once.
The acrobatics with key figures at the Basel-based pharmaceutical group Novartis is remarkable. For the financial year 2022, the growth course has been continued, the company cheered on Wednesday.
Commenting on the 2022 results, Novartis chief executive Vas Narasimhan said his group was well on its way to becoming a company focused exclusively on innovative medicines, uniquely positioned to benefit from its global presence and research and development platforms.
Potential only
Net sales in 2022 at constant exchange rates increased four percent and core operating income with stable exchange rates improved eight percent, it added.
In a footnote, however, the pharmaceutical company immediately stated that these figures are "potential sales" and that constant currency and core results are not defined figures under IFRS.
In fact, Novartis' financial statements look pretty bad, as muula.ch found out. Net sales fell 4 percent in the fourth quarter to 12.7 billion dollars. For the full year, revenues were down 2 percent to 50.5 billion dollars.
Only negatives
Fourth-quarter operating profit fell 24 percent to 1.9 billion dollars. For the full year, operating profit fell by 21 percent to 9.2 billion dollars. Adjustments at constant exchange rates were of little help.
Both quarterly and full-year results were still down 14 percent and 13 percent respectively.
The bottom line was that net income plummeted by a staggering 91 percent to 1.5 billion dollars in the last quarter and by 71 percent to around 7 billion dollars for the year as a whole.
Adjustments do not help
So, what happened? In the previous year, Novartis had reduced its stake in the other Basel-based pharmaceutical company, Roche, and made mega-profits in the process.
But even looking at the numbers acrobatics, without the impact of selling the silverware around the Roche stake, things don't look good at Novartis.
Sure, the declines in net sales and the slump in operating profit don't change anything, because the Roche stake had nothing to do with them.
But fourth-quarter net income still would have fallen 12 percent to 1.4 billion dollars without those Roche earnings.
For the full year 2022, net income of the said 7 billion dollars is still 20 percent underwater compared to last year's results without the Roche income.
Restructuring costs
The group cites higher restructuring costs (1.2 billion dollars), mainly related to the announced streamlining of the corporate model, higher impairment charges (1.0 billion dollars) and lower divestment gains (0.6 billion dollars) as the main reasons for the declines.
The Novartis Board of Directors is nevertheless proposing a dividend of 3.20 Swiss francs per share for 2022, despite the mega-earnings slump. This would represent a 3.2 percent increase over the previous year's dividend, the communiqué said.
It would also be the 26th consecutive dividend increase since Novartis was founded in December 1996. At least in this regard, the Basel-based pharmaceutical group did not want to have to announce an interruption.
Stock market negatively
Investors reacted to all this in a shocked manner, and the share price of Novartis shares fell by around 2.5 percent to 80.44 Swiss francs per share on Wednesday morning.
At the same time, Novartis, the heavyweight in the Swiss SMI stock index, dragged the whole barometer down almost 1 percent.
02/01/2023/kut./ena.
Pharma giant Novartis mega profit slump