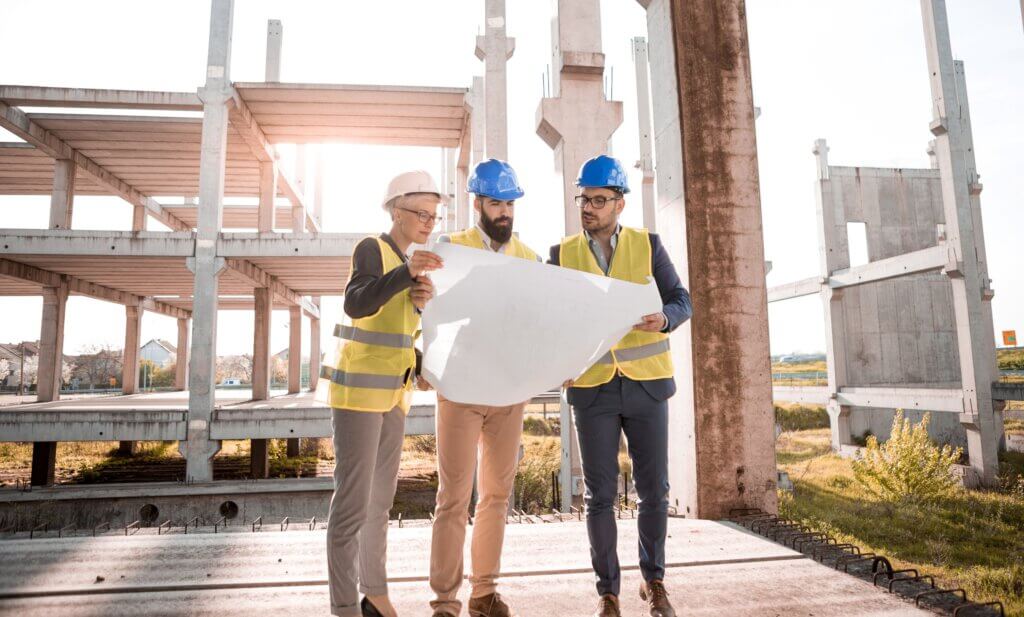 The greater Zurich area is ahead in almost all values. But now statisticians show where the peripheral regions of Switzerland are overtaking Zurich.
Real estate and construction prices are actually known for years to only move in one direction and practically always Zurich plays a role on the front line.
But on Monday, the statisticians from the Federal Statistical Office (FSO) announced the latest values for the construction price index, and the developments are surprising.
According to this, the construction prices between April and October 2022 increased by 3.2 percent to 112.7 points. Both building construction (over earth / Hochbau) and civil engineering (under earth / Tiefbau) contributed to the price surge of this magnitude.
High growth rates
Within a year the price level in the construction industry thus rose by 8.3 percent as of October, with the surge in inflation in civil engineering slightly higher at 8.5 percent than in building construction at 8.2 percent.
The surge in inflation can be clearly seen on the graph; since the coronavirus pandemic, there has been a sudden upward trend.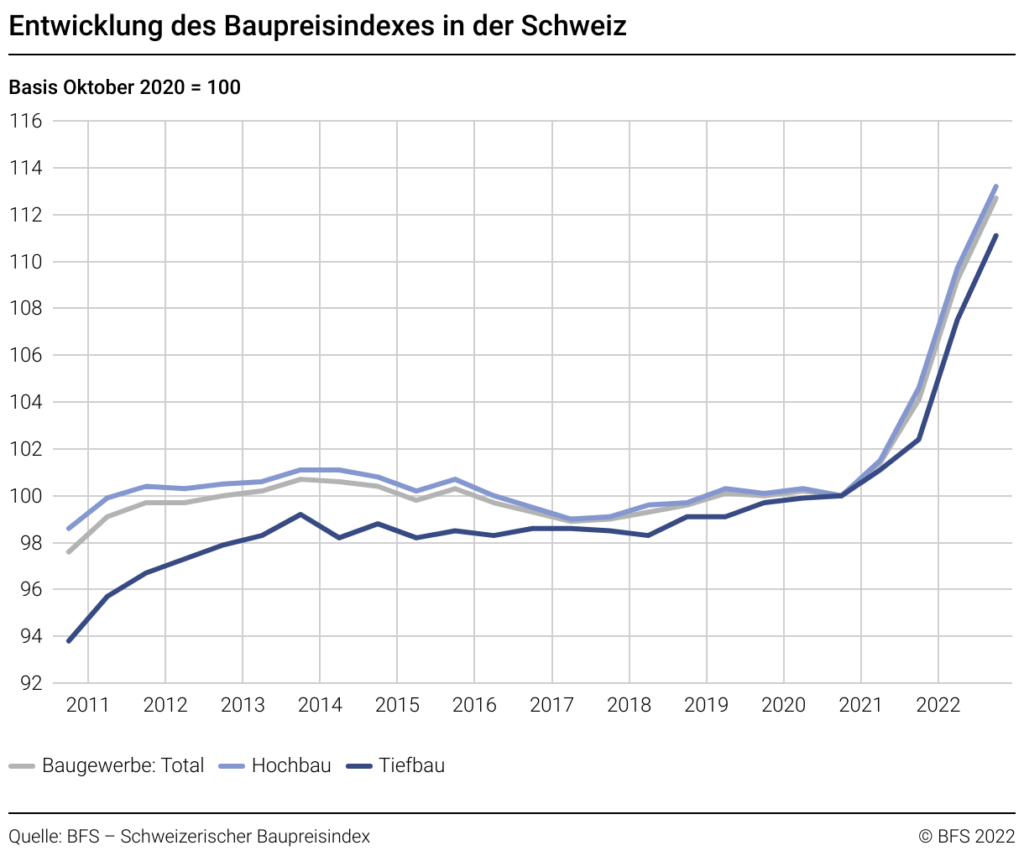 The increase in the price index for building construction compared with the previous half-year is mainly due to higher prices in "Shell 1", i.e. master builder work. Prices also increased in "Shell 2", which means windows, exterior doors and gates.
In "Finishing 1", i.e. metal construction work, inflation also hit, albeit to a lesser extent, according to the report.
Boom boosts demand
In the civil engineering sector, price increases were observed in particular in "line construction", i.e. superstructure, earthwork and substructure, compared with the previous half-year, which contributed significantly to the rise in the index. To a lesser extent, the statisticians also recorded higher prices for "fees".
But regionally, the developments are even more surprising than in the individual categories, because the construction boom is having a completely different effect in the regions and not as expected.
Push over the year
From a regional perspective, prices in the building construction sector have increased in all major regions. The strongest increases since April have been in Zurich (4.6 percent) and even in eastern Switzerland (3.4 percent).
Year-on-year, however, they rose by 9.6 percent in north-western Switzerland and by 8.8 percent in central Switzerland as of October. Zurich, where there is actually always a construction boom and thus a great demand for construction services, went up by 'only' 8.5 percent.
Prices in civil engineering also rose in all major regions. Since April, they have again risen most strongly in the Zurich region, by 4.9 percent. In north-western Switzerland, civil engineering prices increased by 4.7 percent.
Strong increase in the east
However, year-on-year inflation in civil engineering construction prices as of October was a whopping 14 percent in eastern Switzerland and 10.8 percent in north-western Switzerland.
These two regions even outperform Zurich in terms of inflation, where inflation hit a 'mere' 9.2 percent compared to October 2021.
So in this sense, the regions are pulling ahead of Zurich, albeit only in terms of price increases in the construction sector. Over the long term, however, better infrastructure is likely to emerge there because the signals mean increased construction activity.
12/19/2022/kut./ena.
North-Western and Eastern Switzerland outperform Zurich