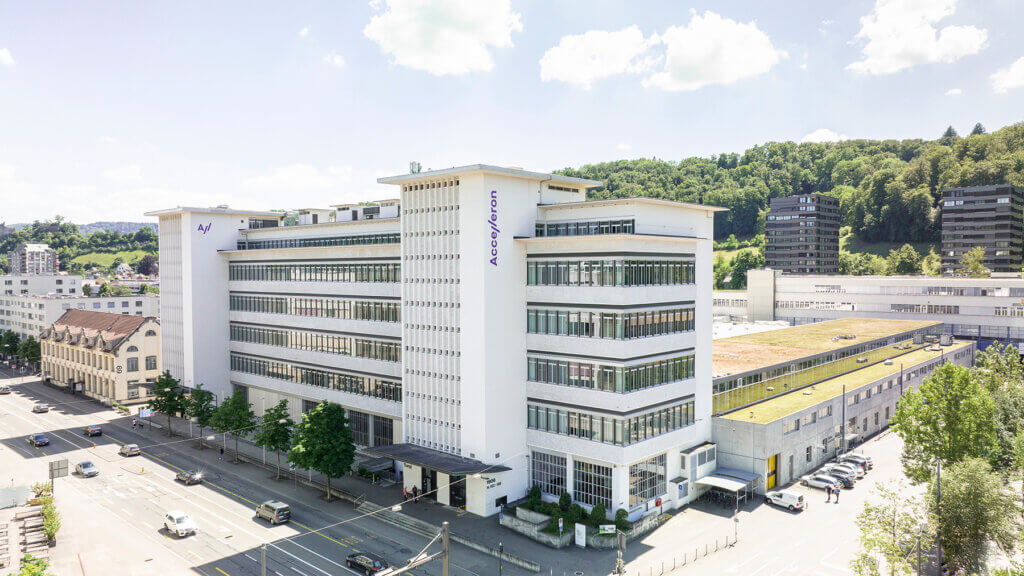 Swiss Alfred Büchi revolutionized drive technology. After 100 years the ABB Group no longer found this exciting, but it is likely to be proven wrong.
It seems like a hint from Baden to Zurich this Monday morning suggests that the ABB Group was wrong. Via a media release, Accelleration announced that business is going 'much better' than previously thought.
The company is the turbocharger division headquartered in Baden, which the ABB Group, whose headquarters are in Zurich, just spun off at the beginning of October and separately listed on the Swiss stock exchange SIX.
Unexpected growth
After about 100 years of ABB history and actually knowing the business, the division operates under the Accelleration brand and now determines its own path.
However, organic sales growth will increase up to 8 percent at constant exchange rates, rather than 6 percent as previously thought, the communiqué said.
Improved profitability
The operating margin at Ebita level will also come to rest at the upper end of the communicated range at 24.5 percent, the company said. With this its raising the own August 2022 forecasts after only a very short time.
Although the world is characterized by economic uncertainties, Accelleration continues to record positive developments in key markets, the "Badener" further rejoiced.
For example, the high demand for liquefied natural gas (LNG) has led to additional business for Accelleration in North America, where turbochargers are used for gas compression.
Dividend as promised
CEO Daniel Bischofberger not only confirmed the business outlook, but also stressed that the group would keep its dividend promise.
It is precisely at this point that the ABB Group should look somewhat surprised. After all, one might think that the company had been floated on the stock market too cheaply.
The ABB Group had originally spun off the business, which goes back to Swiss engineer Alfred Büchi. The reason was that ABB and Accelleration could focus on their respective core areas.
ABB had been convinced that its focus on electrification and automation was no longer a good fit for the industry around large engines.
Separation completed
More than 100 years ago the engineer had the ingenious idea of using the waste heat in an engine to drive a turbine, and using this turbocharger to improve the efficiency of the drive technology.
By 2021, ABB's Turbocharging division, which includes the turbocharger business for diesel and gas engines, had achieved sales of about 800 million dollars and an operating margin of 25 percent.
The service business accounted for around three quarters of sales and is currently doing extremely well. Of the more than 2,300 employees worldwide, around 800 work at the headquarters and global R&D center in Baden.
Long face
Büchi had been employed by the Sulzer Corporation in Winterthur ZH from 1909 and by 1925 had increased the efficiency of engines by around 40 percent. The new CEO of Accelleration also comes from Sulzer and had actually returned to the ABB Group in March 2022.
Now ABB should be rubbing its eyes at how much potential there still is in this more than 100-year-old business. Certainly, when former owners dispose of business with IPOs, investors should always display a healthy skepticism.
However, the start in this quite cyclical business seems indeed to be sometimes turbocharged.
11/14/2022/kut./ena.
Did ABB Group made a mistake with an IPO?