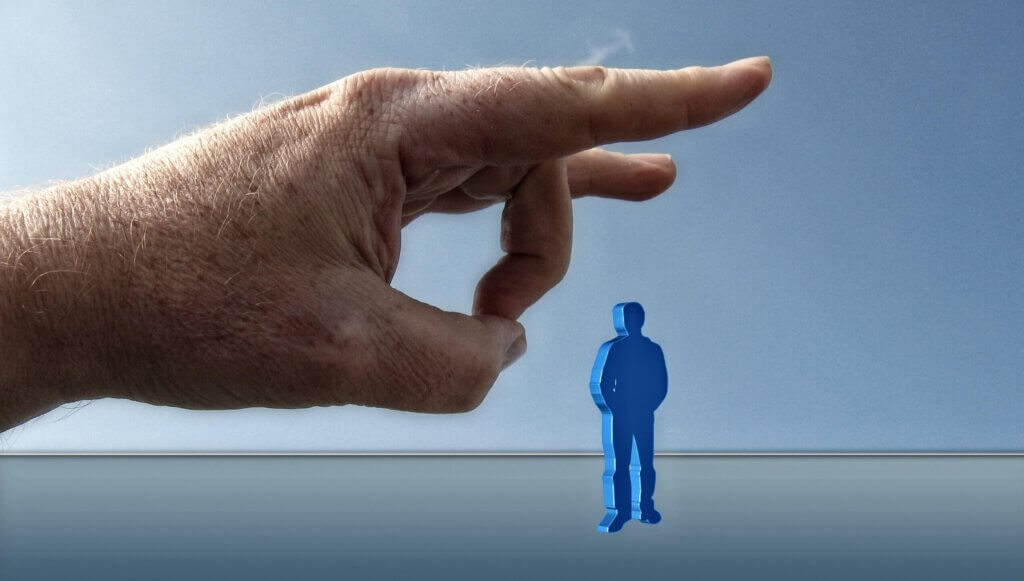 It's tricky when the management asks its employees about their situation at work. The federal government does this, but draws wrong conclusions.
The federal government's staff surveys of civil servants have actually been a mockery for years.
Regularly the federal administration presents almost the same results. This year's communiqué, as well as their media release on 2021, stated that federal employees are 'satisfied' and are 'happy' to provide above-average services for the state.
Eavesdropping on the train
The smiling Federal Council always takes note of this information with satisfaction.
But anyone who listens in on the administration or even takes a train from Bern to Zurich, Olten or Basel and listens in on telephone conversations can hardly believe their ears when they hear what civil servants honestly have to say about their work and what working for the federal government is actually like.
Positive self-assessment
In this sense, the information provided in the annual surveys may indeed be doubted.
But for the time being, the federal government writes everything in a positive spin: in the 2022 version, federal employees rated their commitment, i.e. their attachment, identification and involvement, with their government employer 'slightly better' than in the previous year.
Leadership by the direct supervisor and mobile working had also become somewhat 'more positive' on the basis of a sample survey.
At a good level
After a marked increase over the previous year, the score for work-life balance was even maintained this year, the report continued.
The values regarding the assessment of the mental and physical condition had fallen slightly, but they were still at a good level, according to the conclusion of the federal government.
Unanswered questionnaires
But if you look back at the figures for the past 10 years, job satisfaction has remained virtually constant at 70 percent. However, this also means that around 30 percent are therefore dissatisfied.
The fact that only around 70 percent of the questionnaires were returned also shows that many people do not take part in the survey at all and do not really seem to care about their employer.
'Nothing will change anyway', was heard several times from federal employees in this regard, which suggests despondency.
No "Hire" and "Fire
More than 20 percent even said in the personnel survey that they would not choose a job with the federal government again if they had to make that decision today.
To be sure, the numbers have dropped somewhat over the past two years. But this is likely related to the coronavirus pandemic and the government being a safe employer because it doesn't fire everyone immediately.
Sit out problems
The point "My work situation allows me to balance work and private life" is still rated as inaccurate by around 25 percent.
A quarter of those surveyed even answered in the negative to the question, "My administrative unit allows me to work flexibly." That is significantly more than an external benchmark of the federal government.
The question of whether the top management of the administrative unit was addressing the most urgent problems was answered with a "yes" by only 59 percent.
Citizens are certainly entitled to ask whether the priorities of the federal government's management bodies are correct when more than 40 percent of their own employees pass such a negative judgment on this aspect.
Lack of feedback
"The direct supervisor gives clear goals" is denied by almost 25 percent, although the external benchmark here is only 16 percent. So there would certainly be room for improvement.
"The supervisor provides regular feedback on my work performance" is also not above the norm.
And federal employees also tell wild stories about their superiors. Of course, one doesn't know if all of this is true. However, if people receive any feedback at all from their bosses, they don't seem to feel that they've been properly evaluated.
Ban on home office?
If you take mobile working out of the survey, you will notice that the number of those who use a home or remote office several times a week has now dropped from 48 to 41 percent. Around 64 percent also said that they actually wanted to do more work from home, for example.
And it is precisely this circumstance that is not infrequently heard from the administration. Apparently, federal workers would prefer to work from home, but are no longer allowed to do so because of instructions from their bosses.
The federal government pays far-too-high wages, as muula.ch also recently reported, and the reason given is the above-average qualifications of the staff for those relevant jobs.
This is – at least – also in line with the survey, as a high 84 percent of the workforce said that they were up to the challenges of digitization.
Hoping for 2023
For the 2022 workforce survey, around 1,500 employees were surveyed in a random sample survey from October 17 to November 11, 2022, from nearly 40,000 federal employees.
In 2023, a full survey with results down to the level of the administrative units is now to take place, which will then hopefully also lead to more critical conclusions up in the carpet level as well as at the Federal Council.
22.12.2022/kut./ena.
30 Percent of federal staff dissatisfied with the work