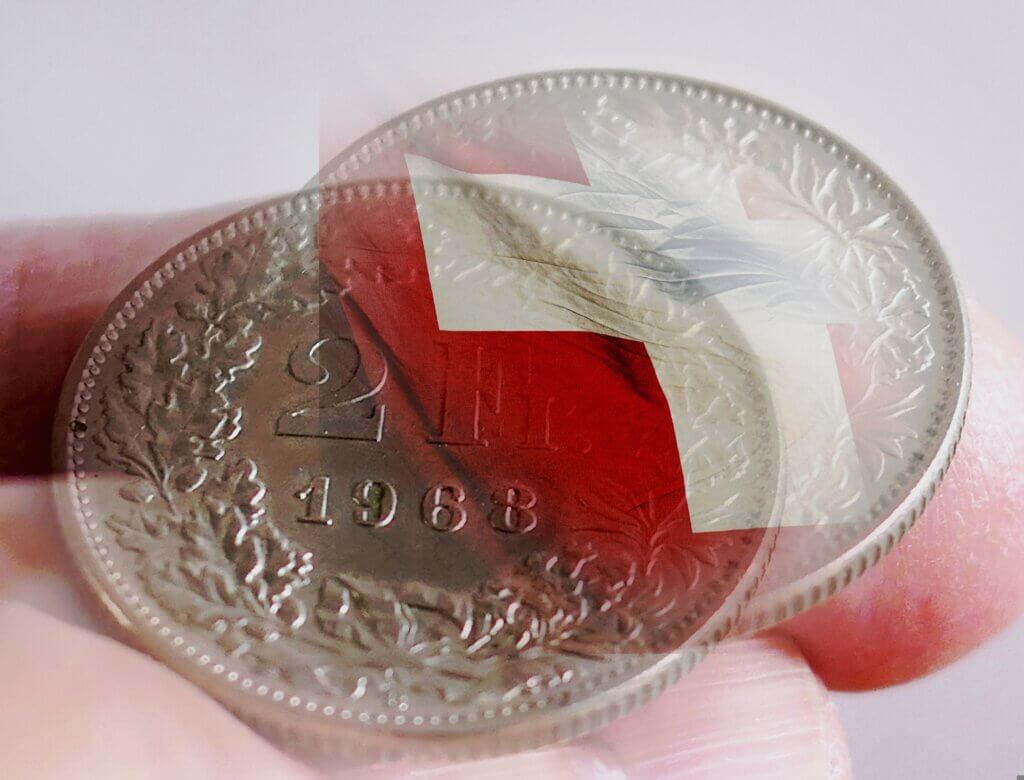 It is true that the use of cash is declining. But coins and notes have important properties. Therefore, cash will still be around for a long time.
Cash is popular – but it doesn't have to stay that way forever.
Martin Schlegel, Vice Chairman of the Governing Board of the Swiss National Bank (SNB), therefore highlighted the reasons for the popularity of cash as a means of payment at the Liechtenstein Forum for Financial Market Stability in Vaduz today, Tuesday.
First, cash allows people to handle money in a simple and understandable way, he said. With coins and notes, people literally have their spending "under control."
Less intuition
When people pull out their wallets they directly sense whether other expenses are within their budget, he explained. By contrast, when you hold out a plastic card to the payment terminal, you only see what will be debited from your account in a while, Schlegel said.
Secondly, thanks to its ease of use, cash allows everyone to participate in economic and social life. Paying with coins and banknotes requires neither a bank account nor a cell phone, nor any digital affinity, he added.
Anonymity an advantage
And thirdly, cash does not require the disclosure of personal data. When paying with banknotes, information such as name or card number is not necessary. In cases of electronic payments, on the other hand, information about the payer and payment behavior is recorded by many players.
In addition, the use of cash as a means of payment offers other important advantages for the population, the SNB Vice Director stressed, while highlighting the fact that Liechtenstein has been using the Swiss franc as its official national currency for almost 100 years, replacing the Austrian koruna used until then in 1924.
Unconditional payment
Cash requires only a few technical prerequisites at the point of sale. This makes it particularly crisis-proof. Banknotes can be used for payment even if the card terminal fails, the cell phone has no reception, or there is no electricity.
Cash therefore offers an important 'backup' in the event of local or even nationwide disruptions to payments via cards or apps.
Coop customers probably know all this only too well. They can tell you a thing or two about what it means when the payment system doesn't work properly at checkouts across the country.
Competition invigorated
In addition, according to the SNB, cash offers stores and consumers a cost-effective alternative to cashless means of payment in individual cases. In this way it even contributes to competition and helps prevent fees from skyrocketing, Schlegel explained.
All in all, cash offers features that other means of payment do not have and creates great added value.
For this to be the case, however, users must be able to obtain cash easily, and it must be widely accepted when shopping.
The young cashless class
However, according to SNB surveys, cash lost a significant share of usage between 2017 and 2020. While around 70 percent of transactions were still settled with cash in 2017, the figure was only 43 percent in the corona pandemic year 2020.
That downward trend in cash usage is likely to continue. On the one hand, cashless means of payment would namely improve even further, which could encourage its use even more.
And on the other hand, the younger generation has a lower affinity for cash.
Responsibility for all
In view of the many advantages, Schlegel believes that maintaining the cash payment system must be seen as a shared responsibility of all stakeholders.
This applies to cash processors, banks and the postal service, which play central roles in the distribution of notes and coins.
But it also applies to the use and acceptance of cash by companies and retailers. And last but not least, consumers also contribute to a functioning cash infrastructure, Schlegel said in Vaduz, cautioning.
29.11.2022/kut./ena.
Swiss National Bank clarifies the necessity of cash